DRUGSTOC PAY
With DrugStoc Pay, money is no problem.
Access interest free credit to instantly stock your pharmacy with DrugStoc Pay. Instant access. Zero interest. Flexible payment. 100% Transparent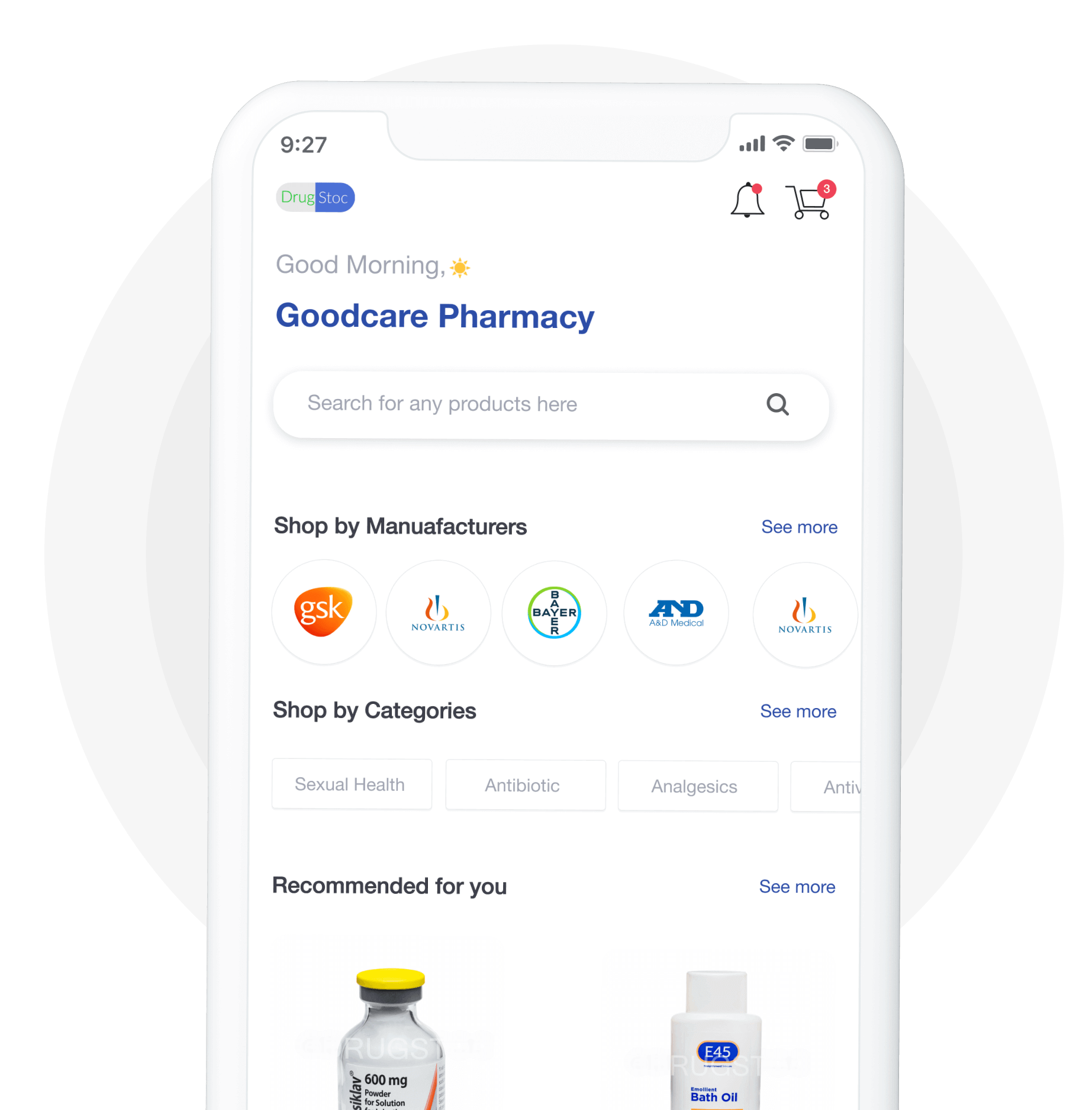 No-hassle financing for your
Healthcare business
No Deposit Required, No Collateral
Enjoy Easy Access to Instant Loans Now - Easy to Apply, No Long Form to Fill, and No Collateral Is Required.
Flexible repayment Options
Grow your practice by selecting from various repayment options available to you
How DrugStoc Pay works?
Get qualified to Request credit on your DrugStoc Pay account

Receive the funds in your DrugStoc Wallet.

Use funds to order pharmaceuticals and fill up your shelves.

Send funds from your Wallet into your other accounts.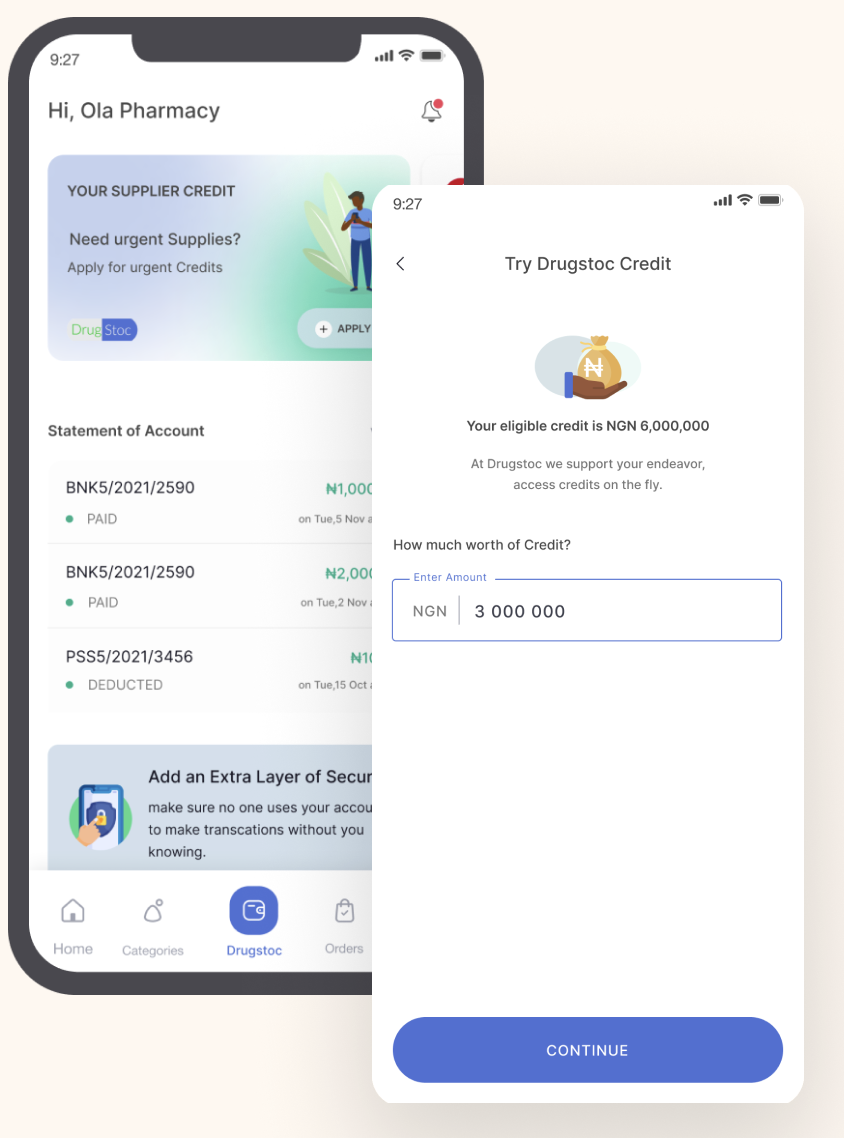 DOWNLOAD MOBILE
FAQs (Frequently Asked Questions)
Can I use DrugStoc Pay on my first purchase?
How do I access the funds in my wallet?
How secure is the wallet?
Can any POS device be synced with my wallet?
How do I sign-up for drugstoc pay
Is drugstoc pay free to use
Does drugstoc pay enable me to withdraw my money if I choose to?
Can I view all transactions performed with the drugstoc pay?